You are working intensely on your computer when all of a sudden you are met with a system restart. You try not to panic as you check the time, making sure that your colleagues don't notice the silence on your end as you all prepare for an online meeting. You breathe a sigh of relief when it finally boots up, only to be dismayed by the horrible sight of a blue screen. You received a prompt saying, "Error code 0xc0000185" on Windows 10/11 and suddenly you are no longer calm.
We have all experienced those times when our own computers crash on us with this Windows 10/11 error code 0xc0000185 nightmare. Fortunately, this problem is common enough that numerous people (with no background in tech) can easily fix the problem in simple steps. But first, let us break down what exactly is error code 0xc0000185 on Windows 10/11.
What is Error Code 0xc0000185?
To start fixing, you must first know what is error code 0xc0000185. Error code 0xc0000185 on Windows 10/11 is typically characterized by a blue screen with a text that says "Boot Configuration Data for your PC is missing or contains certain errors." Sometimes, the message may read as, "Your PC needs to be repaired. The Boot Configuration Data file is missing some required information."
As can be expected, people will see this and the knee-jerk reaction would be to think that they are in trouble. That is why many people have dubbed it as the 'Blue Screen of Death'. In some cases, that would be true. But many instances of error code 0xc0000185 on Windows 10/11, are just hiccups that can take a bit of time and some patience; otherwise reparable Windows 10/11 system error.
What Causes Windows 10/11 Error Code 0xc0000185?
As what the prompt may says, "The Boot Configuration Data for your PC is missing some required information," this BSOD (blue screen of death) error suggests that your boot configuration data has been corrupted and lacks crucial information. This fatal Windows error can prevent the system from booting and accessing the desktop which is why it is such a head-scratcher for everyone that has experienced it.
These missing files may have been deleted or damaged either through a faulty shutdown or some other problematic mechanism throwing your system to a fit. It might even be caused by malware, defective hardware, or a system of a larger system issue.
Windows 10/11 laptops and computers have been the hardest hit devices with this issue thus far, but this does not necessarily mean the end for your computer. You can still use your PC and fix the issue with a bootable Windows installation media. You can perform the system recovery steps yourself and the error should be resolved in no time. Here's how you can do it.
How to Fix Error Code 0xc0000185 on Windows 10/11
We understand the pain of having to experience this system error. That is why we present these lists of possible fixes that can remedy your problem, or at least attempt to get your PC up and running again.
Fix #1: Reboot your computer.
Though fixing this error with a standard reboot might not always work, there is a slim chance that Windows might fix this problem during the startup sequence. If it does, then you're good but if it doesn't then move on to the next step.
Fix #2: Create a Windows 10/11 installation media with a flash drive or CD.
Once the installation media is ready, follow these steps:
Plug-in the installation media and reboot your PC.
Press any key to commence booting.
Fill out the fields and press Next. With the next prompt, choose "Repair your computer." Select the OS you want to repair.
Select the option to "Troubleshoot" then click the "Advanced" option, now you can click "Automatic Repair"
After the detection of OS, select the one that your PC runs with.
Unplug the flash drive or CD. Try to boot your computer again.
Fix #3: Do a system restore.
If the installation media does not work, you can try rolling back the system to a previous point in time. Before doing so, make sure to back up important files to an external drive just to be safe. You can use a System Restore to delete applications and data. Run the restore from the Advanced Startup options menu and attempt to boot your system again.
Fix #4: Format your drive.
This is perhaps the most drastic among the fixes since it involves formatting the drive, wiping all files, and reinstalling Windows to your device. Again, remember to back up your files on an external drive to save them from permanent deletion.
In Summary
A brush with the infamous error code 0xc0000185 on Windows 10/11 is not a death sentence to your computer, but it is worth having it checked by a professional if none of the fixes we recommended worked.
What other BSOD errors have you encountered and how did you fix it? Share your comments below, we'd love to hear your thoughts.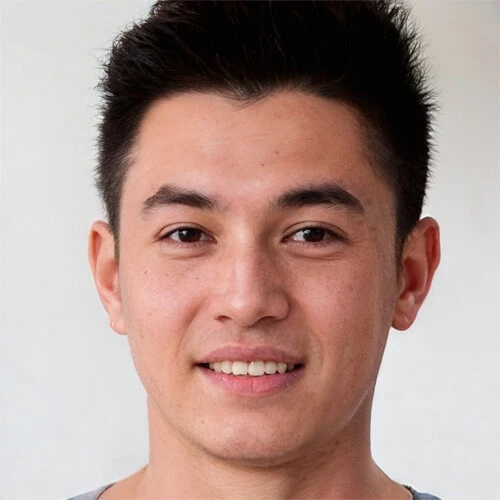 Vic is a search engine optimization expert, helping to optimize websites to make them more user-friendly. He's been in the industry for more than 10 years, and his work speaks a lot about his experience and expertise in the IT and digital marketing fields. 
Vic is the one in charge of keeping our website running smoothly and efficiently, to make sure that our readers have a wonderful experience while visiting the website. He's good at troubleshooting errors and fixing Windows issues that come up either when playing games or working on the computer. 
Vic is a certified gadget freak who feels the need to surround himself with cutting-edge technology. And this passion has helped him a lot in creating content that informs and guides users on using and troubleshooting the latest technology. He is an avid researcher who is always hungry for the latest news and updates on the most cutting-edge technology.