Eas.2track.info is an untrustworthy web page which serves as an indication of an infection. This malicious website is common to Google Chrome, as well as Firefox users. Eas.2track.info is a PUP by nature and emerges after its malicious software has hijacked your browser. The hijacking process typically leads to browser default settings being changed and locked to prevent the user from making any changes. The victim's home page is then converted into http://eaes.2track.info/ before spamming your browsing sessions with pornographic adverts.
What is Eaes.2track.info?
Eas.2track.info is a serious threat to the health of your computer as it will keep on redirecting you to malicious web content that may also lead to more infections. This is a program that you don't want to stay any longer once you have discovered it. The dubious content appears anytime without following any set schedules. This means the victim's browsing sessions will be heavily disturbed. In most cases, the appearance of this disturbing activity is related to the installation of a malicious browser extension named Auto Refresh. Considering that's the case, then even a browser reset will not be able to save your day from Eas.2track.info redirects. This is due to malware dodgy techniques which allow the auto-installation of malicious add-ons when your Google Account goes live.
On top of disturbing content which can be harmful to kids, especially if it is a home PC that's infected, it becomes hard to be productive. You may be wondering how your PC got the PUP. Well, these types of malicious programs are spread using various deceptive techniques. However, most malicious adware affects computer users that portray a particular trait. If you like freeware, visiting unverified websites, or installing updates in passing without confirming the supplier, then chances of falling victim to this malware are high.
Software bundling is one of the common ways of distributing this disturbing program. There are plenty of websites that offer free software. Some of the programs offered are paid for in their official websites or reputable distributors.But users always forget that if something is good and free, there is an underlining price to pay. And, in this instance, the price is safety and security of your computer.
When freeware is installed, the malware will be bundled with the supposedly free program and set to auto-install along with it. The only way to separate its installation will be to select a custom installation process. Unfortunately, few users opt for this option as they prefer the easy way out. Now, what's scary is that not only do you get a constant show of porn ads, but your computer is also at risk of obtaining more viruses since your browser will keep on redirecting your session to unsafe web pages.
How Does Eas.2track.info Work?
The nature of potentially unwanted programs varies, but one common thing among these unwanted applications is that they are all sneaky. These are programs that are designed to piggyback on legit installations or just mirror what you need., and you won't even notice.
There are a lot of malicious programs and websites online and Eas.2track.info is just one of them. These are created to deliver financial benefits to the developers such as Auto Refresh browser extension developers. It works in a manner that each victim is forced to click on the displayed ads (which in most cases are sponsored) in an attempt to close it, but in truth, the victim has already unintentionally downloaded and instaledl other programs that may also be malicious. The developers will then receive income.
In particular, the Eas.2track.info is something you don't want to keep because it uses X-rated content in its ads which can be inappropriate for minors as well as upsetting to others. Thus, it should be a priority to stop the unwanted program as soon as you notice the symptoms. Here are the common behaviors of Eas.2track.info once it takes over your browser:
Redirects searches to Eas.2track.info as well as other malicious web pages
Alters the default home page and URL of your browser
Displays sponsored results
Slows down your web browser operations
Prevents access to some websites through the affected web browser
The Dangers of Eaes.2track.info Pop-up
Now, what's scary is that not only do you get a constant show of porn ads, but your computer is also at risk of obtaining more viruses since your browser will keep on redirecting your sessions to unsafe web pages. When the program has been installed, it takes over your browser, then initiates constant redirects that lead to unsafe websites. And to make matters worse, most of these PUPs tend to monitor your browsing sessions, collecting both personal and financial information, eventually selling it to other dodgy parties without your acknowledgement. This gives cybercriminals a head-start, considering that they would have already created a dangerously precise profile to fine-tune their attacks.
How to Avoid PUPs and Their Clutter?
Potentially unwanted programs come with a lot of problems. They can even resemble malware, thus making their presence dangerous to your machine. You'd best do yourself a favor by staying away from PUPs and the danger they present.
Follow these tips to keep your PC uncluttered by PUPs:
Don't be quick to start a download. If you must download something, see the Advanced Settings and read through the pages. Uncheck the pre-ticked boxes and only approve what you need.
Install a good security software.
Only download from official providers such as the Microsoft Store or Play Store.
Eaes.2track.info Removal Instructions
If you are worried about how to remove Eas.2track.info, we've got you covered. The main task is to get rid of the PUP causing redirects. As indicated, the biggest culprit is the browser extension, even though you shouldn't rule out the possibility of other malicious programs installed into the system causing the issue.
When it comes to the removal of Eas.2track.info, it mainly depends on the source of the problem. If the issue is detected early before inviting more malicious programs, then it's possible to get rid of it by simply uninstalling the browser extension related to redirects. However, it's worth noting that most of the malicious programs apply a multitude of persistent methods to avoid being removed from the host system. This makes the task more complex than simply uninstalling the browser extension. In such scenarios, the best bet is to utilize a strong anti-malware security tool such as Auslogics Anti-Malware to scan, detect, and remove the unwanted program automatically.
If you want to go about the removal manually using Windows OS, follow these steps:
Follow the route Start → Control Panel → Programs and Features or go to Programs → Uninstall a Program
All programs will open, locate Eaes.2track.info and other suspicious programs recently installed
Uninstall and save the new changes you've just made
As a last resort, you can consider resetting all installed browsers. The factory reset option is not your everyday solution as it will result in a loss of choices you made consciously, but it's necessary.


If you're running into errors and your system is suspiciously slow, your computer needs some maintenance work. Download
Outbyte PC Repair
for Windows or
Outbyte Antivirus
for Windows to resolve common computer performance issues.Fix computer troubles by downloading the compatible tool for your device.
See more information
about Outbyte
and
uninstall instructions
. Please review
EULA
and
Privacy Policy
.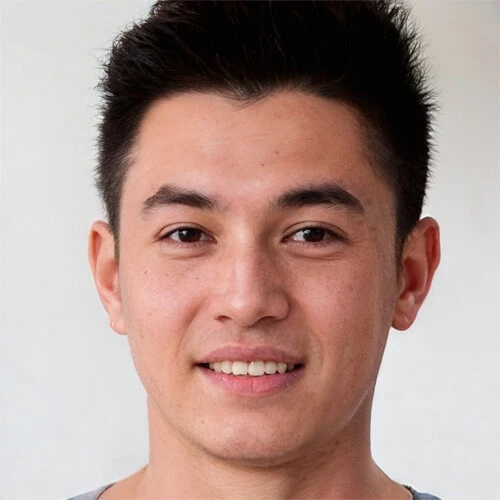 Vic is a search engine optimization expert, helping to optimize websites to make them more user-friendly. He's been in the industry for more than 10 years, and his work speaks a lot about his experience and expertise in the IT and digital marketing fields. 
Vic is the one in charge of keeping our website running smoothly and efficiently, to make sure that our readers have a wonderful experience while visiting the website. He's good at troubleshooting errors and fixing Windows issues that come up either when playing games or working on the computer. 
Vic is a certified gadget freak who feels the need to surround himself with cutting-edge technology. And this passion has helped him a lot in creating content that informs and guides users on using and troubleshooting the latest technology. He is an avid researcher who is always hungry for the latest news and updates on the most cutting-edge technology.