When cameras were first introduced on mobile phones, nobody took them seriously. These cameras were inferior to even the worst digital camera and a universe away from a DSLR. However, smartphones came out, and these had upgraded cameras that were comparable to some point-and-shoot digital cameras regarding of quality. Today, some smartphones even give DSLRs a run for their money. Android phones and tablets have indeed come a long way when it comes to capturing digital images.
However, we all know that in the world of digital photography, the device capturing the images is only a factor of the whole picture. The real magic is in the photo editing application. Photo editor apps help increase the sharpness of an image, improve colors, and bring the photos to life with various tricks and tweaks. Unfortunately, many of the good ones do cost a right amount of money.
But, don't despair if you want to excel in mobile photography, because free photo editing apps for Android do exist. In fact, some of them are at par with costly photo editors when it comes to quality and ease of use. In this article, we'll discuss the best photo editing app for Android that will help you become a professional photographer or at least the go-to digital images guy in your circle.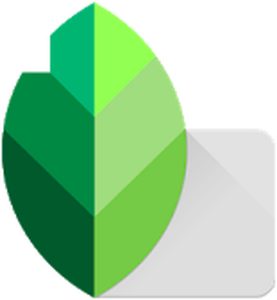 If you're an Android fanatic and you love capturing digital images, you've probably already heard of Google's very own photo editing application called Snapseed. Snapseed, with all respect, is the app for aspiring photographers that want to go pro but don't have the funds to purchase top-of-the-line photo editing applications. In fact, the app is reportedly so good that many professionals stick with it, which is why many still consider this as the best photo editing app for Android.
A Brief History
But, before we go into the nitty-gritty of Snapseed, let's take a short look at its history as an application. Snapseed was first introduced by software company Nik in June of 2011. The first versions came out for iOS, specifically for the iPad. In fact, it was named the iPad app of the year.
The success of Snapseed led to its development for devices using Microsoft Windows OS and eventually for Android devices.
Why Is It Popular?
Some believe that the secret behind the popularity of Snapseed was its power to transform pictures into works of art (almost), but what indeed made it popular with the masses was its simplicity. Navigating through the different features of the app was so simple that it only took a few minutes to learn and get used to its features and functions. After editing a few photographs, people were amazed at their photo editing skills, which of course were due to the simplicity of Snapseed.
With Snapseed, all you need to do is a swipe to get to the different photo editing features you need. This way, you can edit on your phone or tablet anywhere you want. You can add effects, such as lens blur and glamour glow by merely changing the filters. There are so many different filters that you're sure to find the best for a particular photo.
Basic Requirements
Indeed, if you're looking for a free photo editing application for your Android device, then Snapseed should indeed be among your top choices. However, there are some requirements to use Snapseed on your device.
First, you'll need a device that runs Android OS 4.4 (KitKat) or higher. KitKat is the first Android OS that was designed explicitly for multi-tasking, which is why it responds to commands faster and much more accurately than its predecessors.
Next, you do need necessary photo-editing skills. While Snapseed may be an excellent application for beginners, you're better off learning even the basics of photo editing. However, it's also possible to learn from Snapseed by merely playing around with the filters, but it would be best not to do so with your essential photos.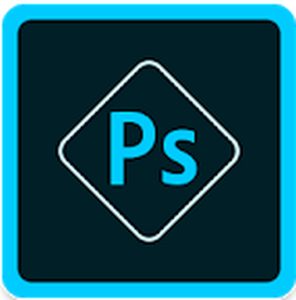 When it comes to editing digital images, Photoshop is the "god" of photo editors. Adobe worked magic with Photoshop and, it has become the most trusted and arguably the most used photo editor app that has ever been introduced.
Unfortunately, Photoshop isn't exactly for beginners as the application does have a corresponding price. However, Adobe came up with a free version called Photoshop Express. While this version doesn't have all the bells and whistles of the standard Photoshop, it does have more than enough features for photo editors to go gaga, or at least the "aspiring" photo editors.
What's So Good About It?
Photoshop Express is extremely simple to use. In fact, sometimes it risks being a bit too simple because if you become familiar with the application and want to transfer to the standard Photoshop, you'll be amazed at all the different things you need to learn — things that are mostly automated in Photoshop Express.
Everything in Photoshop Express is direct-to-the-point — quite literally. You point to the toolbar, select your action or filter, and Photoshop Express does everything else. If you want to change the degree of a particular effect, just swipe your finger across the screen while watching the image change right before your eyes.
Photoshop Express may seem to be the best photo editor app, but it can get a little complicated for those who have never used a photo editor before. Nevertheless, if you're still new to the industry, it's safe to play around with Photoshop Express and discover all its features, just not with important, raw photos. It's best if you could create copies of your pictures and use them as test subjects if you don't want to risk losing or ruining a memory of a significant event.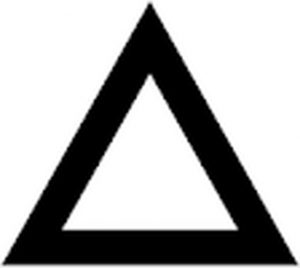 The Prisma photo editing app is not as popular as Snapseed and Photoshop Express, so there's little chance that you've heard about this particular photo editing application before now. Nevertheless, the app is still out to prove its worth.
The Unique Prisma Touch
While you may not be a world-renowned digital photographer and editor (yet), if you appreciate works of art, especially paintings, then you'll appreciate Prisma. Prisma can transform your photos into artworks, in the style of some of the most famous artists this world has ever known.
Do you want the sunset on your favorite beach transform into a painting by Van Gogh? Or maybe you want to turn your living room photo into an artwork that looks like it has been created by the world-famous Picasso? Well, Prisma can do that for you.
Another excellent feature of Prisma is its ability to apply background images to your images. So, if you love the way you look at a particular picture but don't like the background, Prisma can attach a different background for you.
What's, even more, exciting about learning to edit using Prisma is that this particular app is being advertised as an AI-based app. It means that this app learns. So, the more you use it, the more it adjusts to your preferences.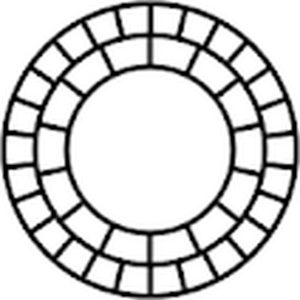 If you've been using Instagram for a while, then you've probably come across the photo editing app VSCO. This app is so popular with Instagram users and influencers that it now even has its community. Being a part of this community would be a fun learning experience because you'll have an entire world at your fingertips eager to give you all the information you need about VSCO and digital image editing in general. You may even pick up some professional advice for free if you're an excellent communicator.
What's in It for You?
VSCO is not much different from your standard photo editing application regarding features. It has a bunch of features that are standard for most photo editors. What makes the app stand out from its competitors is the photo editing experience it offers.
Its interface is simple yet sleek, which makes it a bit more fun to use. Add this to the massive community where you can pick up photo editing tips that can help you become a knowledgeable photo editor in no time.
Another reason why VSCO has become highly popular is the fact that it was designed to be a cross between photo editing and social media. Exactly how it will perform with its social media aspect is yet to be seen, but it is indeed well on its way to succeeding in that as well.
Now, if you've learned all you can about the free version of VSCO and still yearning for even more, then you could also consider VSCO X, which is the paid version of this application. VSCO X offers a few more features that aren't available in its free version, such as filters that look so natural that they don't seem like filters at all.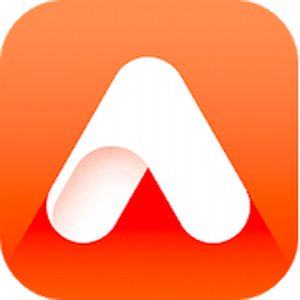 Airbrush may not be as popular as the other ones mentioned above, but if you're looking for a photo editing app that includes all the features you've ever dreamed of in a photo editor, then Airbrush would be your best choice.
The Selfie-Dedicated App
Airbrush is capable of applying all the significant retouches you might want to use for your image. It has a feature similar to the "magic wand" of Photoshop, where you can apply several different filters at the same time.
Airbrush was explicitly designed for those who merely love selfies, but if you're the person who prefers taking images of your surroundings rather than your charming smile, it will work just as well. Best of all, after receiving your photos and retouching them with Airbrush, you can easily share them through your favorite social media site with just a few swipes.
From Noob to Pro: How to Become a Digital Photo Editor Guru
While it may seem that digital photography has reached the age of point, shoot, and share, there is still something more to it than meets the eye. The photo editing applications described above are great for creating "acceptable" and "sharable" images, but if you want to come up with digital images worthy of "artist" accreditations, you'll need to learn a few things more than simply adding filters to your images.
When you've learned all you can about digital photography, it's time to test your talent among many of the world's best photographers. If you think that you have what it takes to become a guru, then join Gurushots. Gurushots is a game, but it's also a platform where you can educate yourself by forging relationships with other digital photography fanatics from all around the world. The more you learn from them, the better you'll become and the more skills you'll be able to develop.
Moreover, you'll have fun learning because you'll be able to test your skills by joining real-time competitions or challenges. Since many of the photographers that join these challenges are supported by some of the world's major brands, your photos may be able to catch their attention, thus paving the way for a very promising digital photography career.
Last but not the least, you need to make sure that your Android device can keep up with your digital photography requirements. By running tools such as Android cleaner app that will rid your phone of junk, you'll have enough space for new photos and their edited versions.