Thanks to all the scientific innovations that were introduced in the 21st century, the world is no longer a residing spot for savages. We observe a lot of scientific changes that have diversified our world view and work collectively to satisfy our rising demands.
Facebook, like the other innovations, has brought mind-baffling changes to society. This is a free social media application that was introduced to the world in 2006. Facebook is a marvelous feat of technology as it binds people sitting across borders. Many people have found a variety of changes in their lives credited to the use of this application.
Unfortunately, it never rains but it pours. The demerits of this application cannot be looked down upon. There are a variety of instances that circulate globally regarding the problems imposed by this application. Several issues like cyberbullying and cheating can be committed via this superlative tool.
In order to secure your loved ones and yourself from the menacing threats of this application, here are the 5 best approaches:
Spyic: An All in One Application
It would be highly inappropriate to discuss anything regarding Facebook hacking without Spyic. Clearly enough, Spyic is a brilliant application for your hacking needs and is a maestro when it comes to Facebook hacking.
Spyic comprehends your needs and provides adept consequences to deal with. It is a well-endorsed and highly unique application that helps hack a Facebook account with no surveys and devise a solution for your loved ones before any mishap.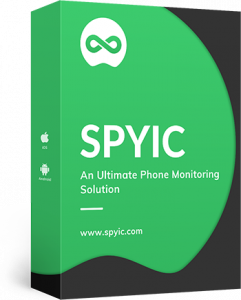 Spyic offers a variety of approaches through which you can access your target's Facebook account without any survey. It is easy to guess that Spyic is highly recognized and reputed for its exceptional features and qualities that are not common elsewhere.
Why is Spyic So Famous?
Spyic is featured in a lot of websites and digital marketplaces such as the Android Authority, CNET, PCMag, TechRadar, and others. This repute is acknowledged by the fact it possesses a fan base from over 190 countries and there are a million users that rely on it daily!
Spyic provides an easy and interactive approach in its use. And therefore, you can find all the tools you need in a single touch. The miniature size of this application assists in conciliation, and stealth mode can be activated once you infiltrate the target phone.
This application is endorsed with around 35+ uncommon features. The matchless characteristics of this application are credited to these. Spyic requires NO JAILBREAK or ROOT and can be incorporated remotely, making it the best choice for all.
Spyic can be easily omitted from the phone using the control panel to your Facebook hacking procedure without a survey.
How is All of This Done?
The application requires you to revel in the exotic features and be handy about them. Here are the simple steps you need to follow for an easy Facebook hack:
Part 1: Setup
Spyic can be easily installed or uninstalled from the target phone from a distance. All you have to do is visit the application store and download it directly. Moreover, the updated version of this application allows an easy installation due to web-based accessibility.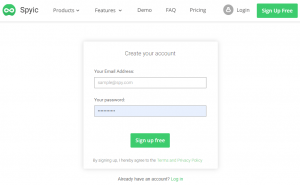 Install and incorporate the application to begin the actual process.
Part 2: Credentials
This is the most important part of the setup as this step marks your actual and new identity. You are required to fill up all the credential bars accurately and knowingly. Once filled, the site will check for your uniqueness.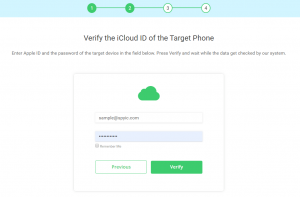 Android users can provide their email for a unique identity feature, while the iPhone users must provide their iCloud credentials.
Part 3: Completion
Soon after you allocate all the precise credentials, Spyic creates your account and starts working on your new account. This step is the last step for the installation and beginning of a whole new experience.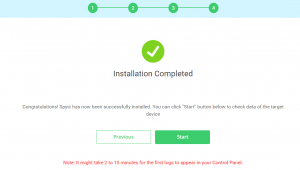 Part 4: View "Facebook" Through The Dashboard Without Survey
Spyic has a new feature called the dashboard for its users. This is a great facility as it provides an in-depth divulgence of the activities that are being performed on the target mobile.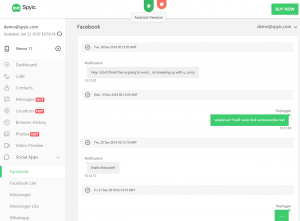 Click on the Facebook tab to get updated about all the real-time information like profile pictures, IDs, emails, and Messages.
2. Spyier
Spyier is a very good application for hacking a Facebook account. It remains the best as you can always try and trust Spyier for its tasks and rely on it for the brilliance and remarkable services it provides.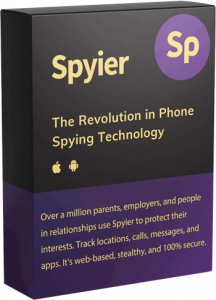 This app is placed in the second place of our top five applications for Facebook hacking without a survey. You can already guess the exceptional qualities it would possess.
3. Cocospy
Cocospy is a good brand and is known for its exposure to the digital market. It has been featured in top-tier online facilities. Some of them include Times, Top Ten Reviews Digital Trends, as well as Lifewire.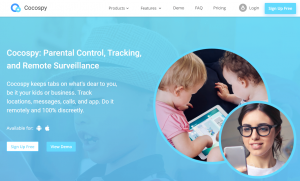 Cocospy is placed on the third place of our top five applications for Facebook hacking without a survey. The reasons for its fame include all the capabilities like hacking the password and divulging the inside of a suspicious Facebook account.
4. Minspy
Minspy is a new application that has just entered the global market for its resilient features. It is a new application and therefore, is undercover yet. Minspy is placed on the fourth place of our top five applications for Facebook hacking without a survey.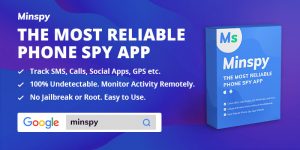 Minspy is a good choice if you trust it!
5. Spyine
Spyine is placed in fifth place of our top five applications for Facebook hacking without a survey. It is a good application but requires you to pay around $30 for each hacked device. Apart from the budget, it is a great choice.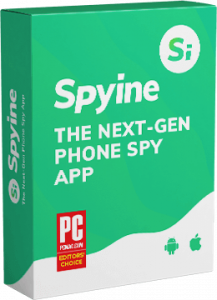 Conclusion:
The changes that have made our world a global village are disastrous if they are not kept aloft from the tender minds. Therefore, it is mandatory for you to ascertain a necessary check on your partners and children to ensure their safety.
The applications stated above are highly accurate and professionally acclaimed due to their enhanced capabilities. All of them are the top picks if you want to hack Facebook without any survey.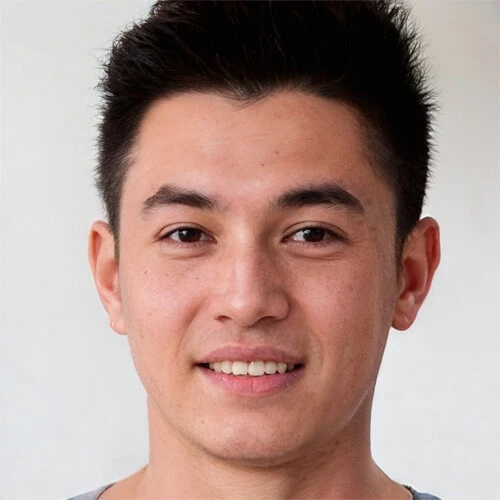 Vic is a search engine optimization expert, helping to optimize websites to make them more user-friendly. He's been in the industry for more than 10 years, and his work speaks a lot about his experience and expertise in the IT and digital marketing fields. 
Vic is the one in charge of keeping our website running smoothly and efficiently, to make sure that our readers have a wonderful experience while visiting the website. He's good at troubleshooting errors and fixing Windows issues that come up either when playing games or working on the computer. 
Vic is a certified gadget freak who feels the need to surround himself with cutting-edge technology. And this passion has helped him a lot in creating content that informs and guides users on using and troubleshooting the latest technology. He is an avid researcher who is always hungry for the latest news and updates on the most cutting-edge technology.